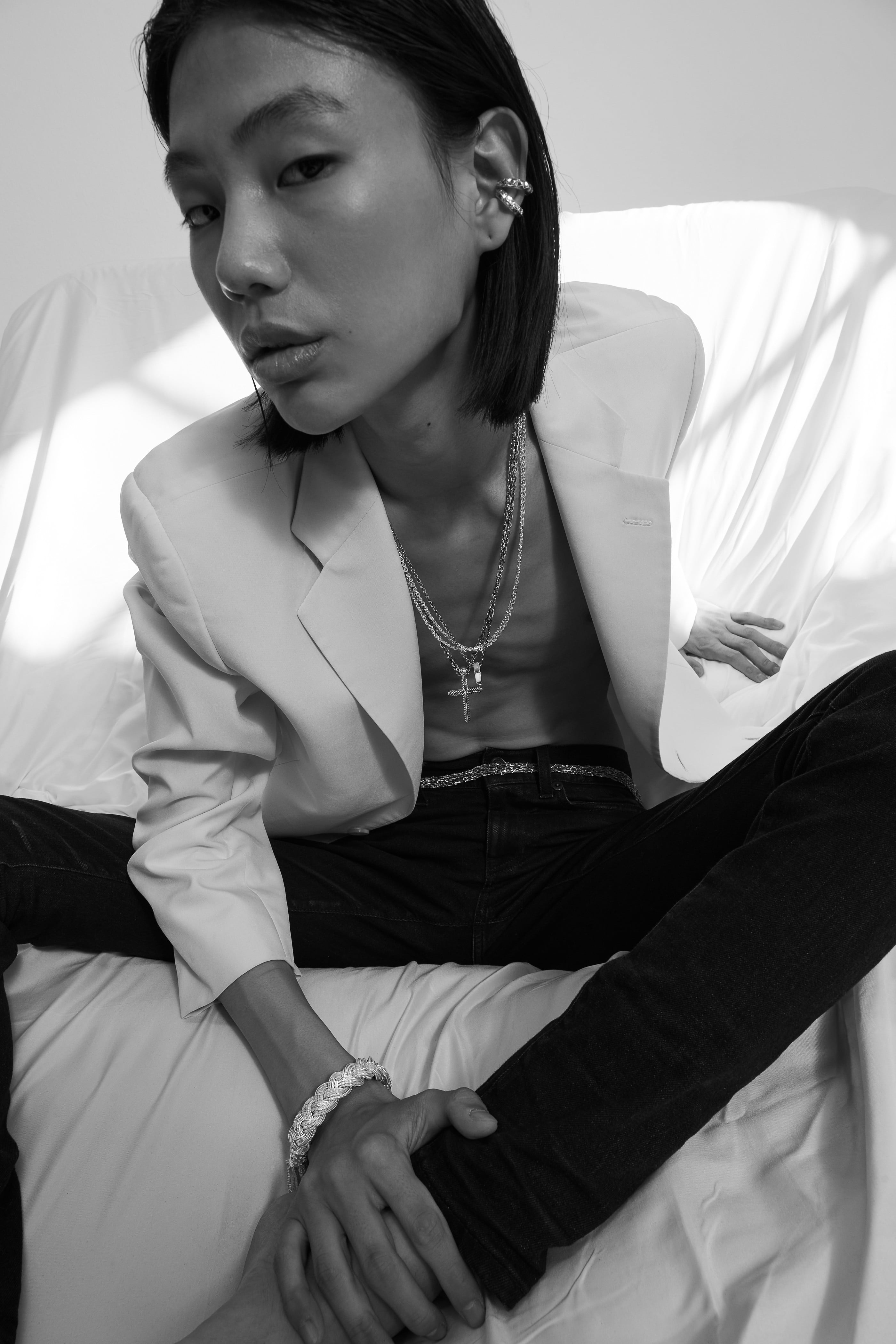 Emanuele Bicocchi jewelry is handmade in Tuscany, Italy, using 925/1000 sterling silver.
Finest quality, timeless craftsmanship, heritage and contemporary design are combined to realize outstanding unisex pieces able to satisfy every kind of customer and totally recyclable: Emanuele Bicocchi jewels can last forever.
The company has consolidated strong relationships with local suppliers that align with its values.
All the components used are sourced in Tuscany to ensure and guarantee exclusively high-quality products.
Silver mesh interlaced to make long necklaces or bracelets which draw sinuous lines around the wrists; rings which such as small sculptures show off the high level of craftsmanship: Emanuele Bicocchi's soul is just like his jewels – a universe made of apparent contradictions yet surprisingly and perfectly matching.